Fleetwood Mac Piano Sheet Music Free



Fleetwood Mac and Glee Cast
PIANO & KEYBOARDS :
Piano, Vocal and Guitar (5)Easy Piano (2)Piano (band part) (1)


GUITARS :
Guitar (band part) (2)
Guitar notes and tablatures (1)
VOICE :
Choral 3-part (3)
Choral 2-part (1)
Choral SATB (1)
WOODWIND :
Saxophone (band part) (1)
BRASS :
3 Trumpets (trio) (2)
Trombone (band part) (1)
STRINGS :
Doublebass (band part) (1)
PERCUSSION & ORCHESTRA :
Drum (band part) (1)


HomeBest Sellers New releasesMethodsStudies



International Artists :
• Fleetwood Mac [The]
• Cast, Glee




Albatross
Black Magic Woman
Cold Black Night
Coming Home
Doctor Brown
Dust My Broom
Got to Move
I Loved Another Woman
If You Be My Baby
Jigsaw Puzzle Blues
Lazy Poker Blues
Like Crying
Long Grey Mare
Looking for Somebody
Love That Burns
Merry Go Round
My Heart Beat Like a Hammer
Need Your Love So Bad
Need Your Love Tonight
No Place to Go
Shake Your Moneymaker
Talk With You
Trying So Hard to Forget
Watch Out
World Keeps On Turning
Worlds in a Tangle
Worried Dream
A Fool No More
Albatross
Although The Sun is Shining
Baby Please Set a Date
Blues With a Feeling
Early Morning Come
Got to Move
Hang on to a Dream
Heavenly
Honey Hush
Jenny Lee
Jumping at Shadows
Like Crying Like Dying
Linda
Long Grey Mare
Looking for Somebody
Man of The World
Need Your Love So Bad
Oh Well
Only You
Rattlesnake Shake
Sandy Mary
Sweet Home Chicago
Tallahassee Lassie
The World Keep On Turning
When I See My Baby
When Will I Be Loved?
You Never Know What Your Missing
Bleed to Love Her
Come
Destiny Rules
Everybody Finds Out
Goodbye Baby
Illume
Miranda
Murrow Turning Over in His Grave
Peacekeeper
Red Rover
Running Through The Garden
Say Goodbye
Say You Will
Silver Girl
Smile at You
Steal Your Heart Away
Thrown Down
As Long As You Follow
Dreams
Everywhere
Family Man
Go Your Own Way
Gold Dust Woman
Gypsy
Hold Me
Landslide
Little Lies
Love in Store
Monday Morning
Never Going Back Again
No Questions Asked
Over My Head
Paper Doll
Rhiannon
Sara
Say You Love Me
Second Hand News
Seven Wonders
Silver Springs
Sisters Of The Moon
Skies The Limit
Songbird
The Chain
Think About Me
Tusk
World Turning
You Make Loving Fun
Big Love
My Little Demon
Sweet Girl
Temporary One
All Over Again
I Do
I Wonder Why
Nights in Estoril
Nothing Without You
Sooner Or Later
These Strange Times
Winds of Change
Affairs Of The Heart
Behind The Mask
Do You Know
Freedom
Hard Feelings
In The Back Of My Mind
Love Is Dangerous
Save Me
Stand on The Rock
The Second Time
When It Comes to Love
When The Sun Goes Down
Caroline
Tango in The Night
When I See You Again
Book of Love
Empire State
Eyes of The World
Oh Diane
Only Over You
Straight Back
Wish You Were Here
Angel
Beautiful Child
Brown Eyes
Honey Hi
Never Forget
Never Make Me Cry
Not That Funny
Over Over
Save Me a Place
Storms
The Ledge
Walk A Thin Line
Oh Daddy
Blue Letter
Crystal
Sugar Daddy
Warm Ways
Bad Loser
Bermuda Triangle
Born Enchanter
Come a Little Bit Closer
Coming Home
Heroes Are Hard to Find
Prove Your Love
Safe Harbour
Silver Heels
Bright Fire
Caught in The Rain
Did You Ever Love Me
Dissatisfied
Night Watch
Remember Me
Revelation
The Derelict
Believe Me
Emerald Eyes
For Your Love
Forever
Hypnotized
Just Crazy Love
Keep on Going
Miles Away
Somebody
The City
The Way I Feel
Why
Bare Trees
Child of Mine
Dust
Homeward Bound
Sentimental Lady
Spare Me a Little of Your Love
Sunny Side of Heaven
The Ghost
Future Games
Lay It All Down
Morning Rain
Sands of Time
Show Me a Smile
Sometimes
What a Shame
Woman of a Thousand Years
Blood on The Floor
Earl Gray
Hi Ho Silver
Jewel Eyed Judy
Mission Bell
One Together
Station Man
Tell Me All The Things You Do
This is The Rock
Albatross
Black Magic Woman
Doctor Brown
Jigsaw Puzzle Blues
Love That Burns
One Sunny Day
Something Inside of Me
Without You
Although The Sun is Shining
Before The Beginning
Closing My Eyes
Coming Your Way
Fighting for Madge
Like Crying
My Dream
Oh Well
Rattlesnake Shake
Searching for Madge
Show - Biz Blues
Underway
When You Say
Dust My Broom
If You Be My Baby
Lazy Poker Blues
Need Your Love Tonight
Trying So Hard to Forget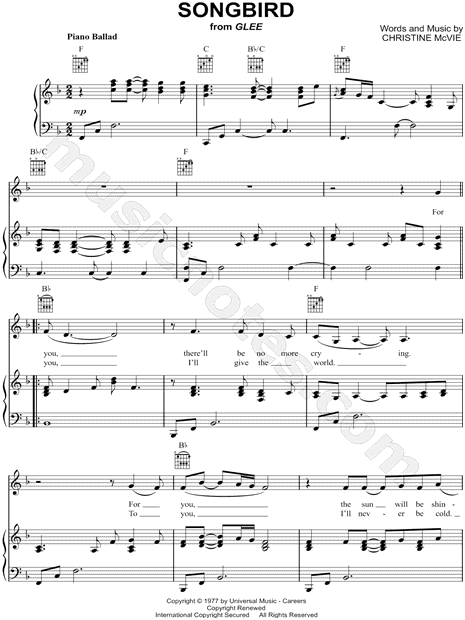 Piano Sheet Music Free Printable
I do know my voice is approach too quiet, and the. How To Play Fleetwood Mac Goals (Piano Tutorial / Piano Lesson) Thanks for watching Organized and recorded by Will McMillan. Sara Fleetwood Mac Play Obtain Piano Tribute Gamers performing Fleetwood Mac's 'Sara' Out there on iTunes and Amazon. Sara fleetwood mac piano sheet music.
Fleetwood Mac Piano Sheet Music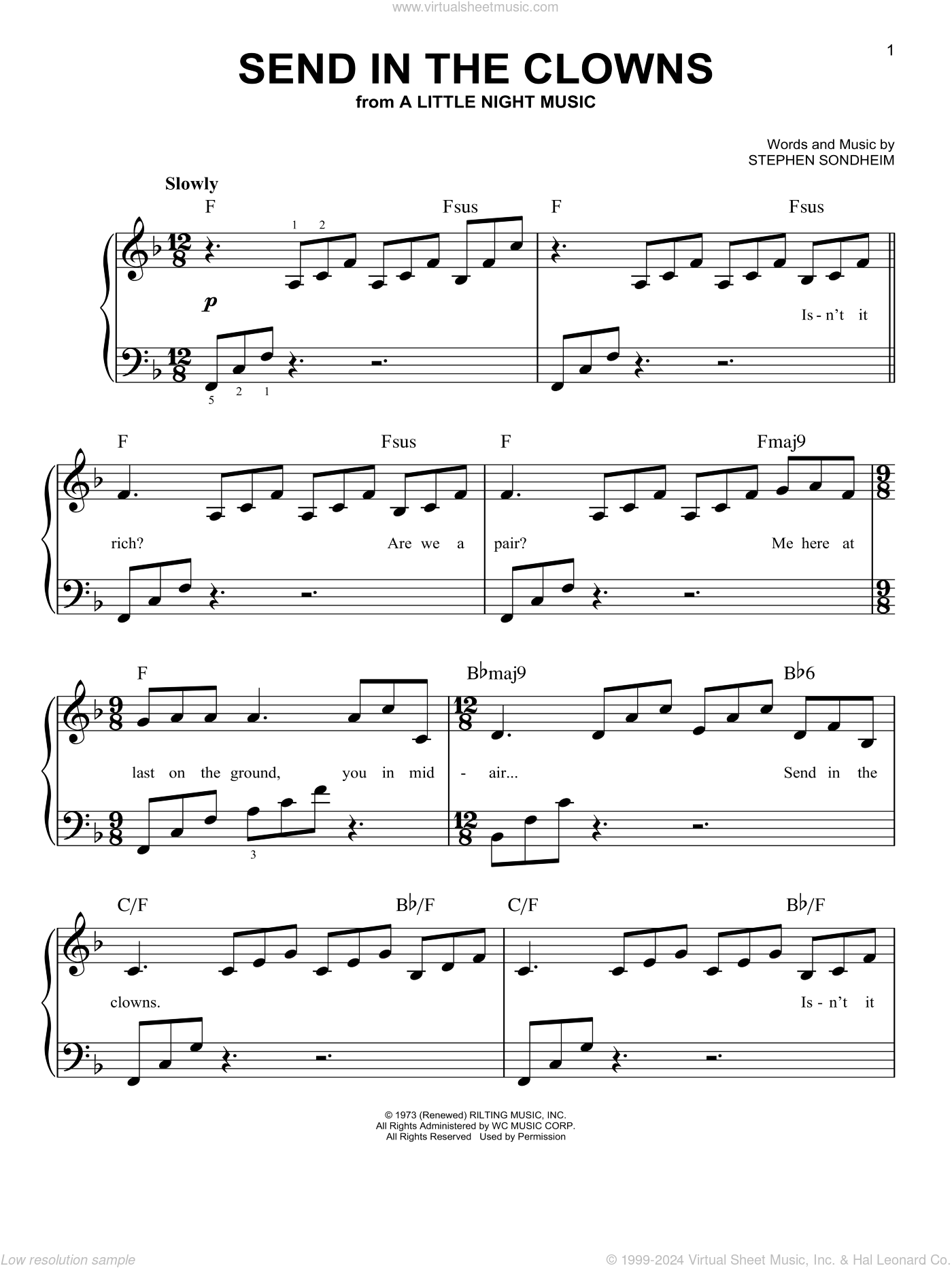 Sheet Music Landslide Fleetwood Mac
Song Details: 'Rhiannon' was released on 4 Feb 1976 as a single taken from Fleetwood Mac's self-titled tenth studio album, released in 1975. It is a soft rock song, written by Stevie Nicks and produced by the band, along with Keith Olsen. Sheet Music Print and download options may vary. Download Rhiannon Sheet Music PDF Fleetwood Mac «Rhiannon Sheet Music PDF Fleetwood Mac» for Piano Sheet Music, Scoring Piano / Vocal / Guitar, Original key: A Minor, number of pages sheet music PDF: 3, and Lyrics song Rhiannon Sheet Music PDF Fleetwood Mac Free Download. Writer: Christine McVie, Ed Lojeski, Eva Cassidy, Deke Sharon, Glee Cast, Nick Ashby, Fleetwood Mac (Band) Below is the Songbird sheet music by Glee Cast and other. We have 27 arrangements for Songbird Piano, Vocal and Guitar Sheet Music and other instruments. Genre: Popular & Folk, Supplementary, Rock, Boogie & Blues, Musicals & Shows, Punk.